Thanks to streaming sites, musicians, especially smaller, less well known bands, are suffering & may soon have to simply jack it in completely.
Here's a really good thread from
Tom Gray
to explain what the issue is.
& just look at what an artist makes per stream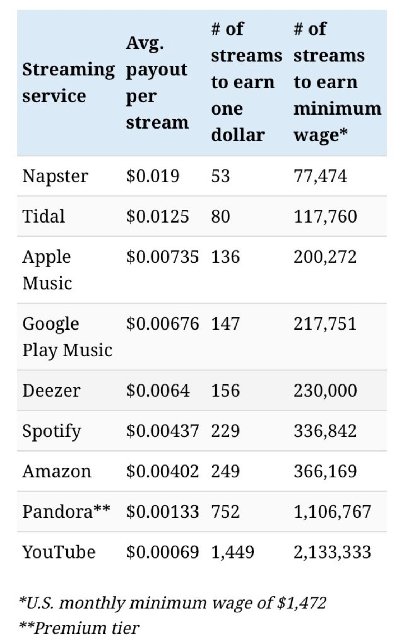 Typically, smaller acts make most of their money from playing gigs & selling merch. But, given the situation we are in right now, that's become much harder to do & so puts their futures at huge risk.
The Musician's Union has set up a petition to try to get this changed
I'm not telling anyone to sign it, but please do if you want to. Also, please spread this message as far and wide as you can & use the hash tags #brokenrecord & #keepmusicalive.