If anyone didn't know, The Cure's Teenage Cancer Trust concert from 2014 is to be streamed on 31st October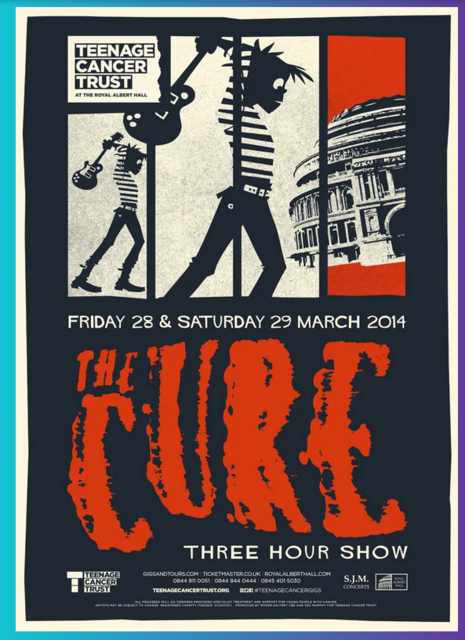 Here's the promo video (other acts to stream also)
To be able to see it, you need to purchase a raffle ticket with a chance to win all sorts of goodies including Smith's guitar from the night.
Tickets are £5 a chuck & can be purchased
here
with all proceeds going to the Teenage Cancer Trust.
The ticket will get you a voucher to be able to watch the stream wherever you are in the world, but the prizes are only available to UK residents.
So while this is a shameless The Cure plug it's also a plug for a good cause

There was a free to all 20 minute teaser the other night