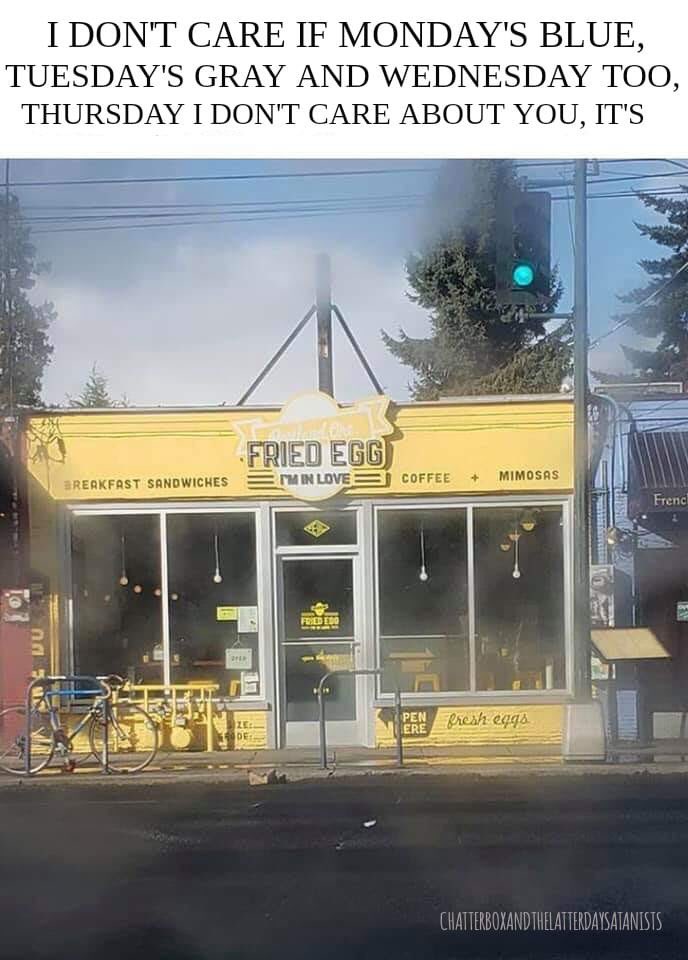 On the last tour we had live report threads every night with some bat shiat crazy gifs for a lot of the songs.
FIIL did become known as the fried egg song (just as inbetween days is forever known as the sock song)
This was the gif that we used for it
Faster Than The Light Of Speed
Posts: 8532
Joined: 24 Mar 2005, 00:01
Location: WhizzWorld
Contact:
is friar de egg related to dr egg? (i said egg! twice!)
Yesterday....today...TOMORROW!
SISTERS FOREVER, FOREVER SISTERS