Gonzoid Amphetamine Filth
Posts: 302
Joined: 29 Aug 2020, 19:56
Location: Where the sun shines bright. Where the rain don't fall
Contact:
Joke of the day begins and end with XKCD for me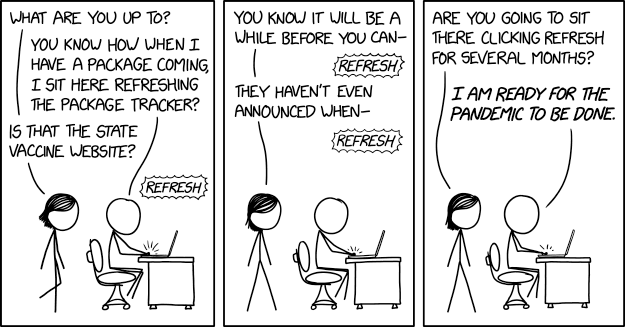 Somewhere on a tiny planet
crawl some ants called the human race
Lost in time
Lost in space
And meaning
Herr Administrator
Posts: 16730
Joined: 25 Jan 2002, 00:00
Location: Lurking and fixing
Contact:
Hah. I feel that one.
What's the difference between a buffalo and a bison?