NOW BACK IN STOCK!!
Ahhh, the Heartland t-shirt... What more can we say about it? Spotted on the backs of an assortment of punters at various nightclubs and gigs around the globe, it's the definition of style and the last word in geek-chic.
After a couple of very successful print runs, it's been unavailable for quite a while!
But no more!
We've decided to bring it back, albeit with some slight modifications, so now you too can let everyone know how proud you are about spending too much time on an internet message board, dedicated to an ageing g**h band, whilst raising some money for a great homeless charity...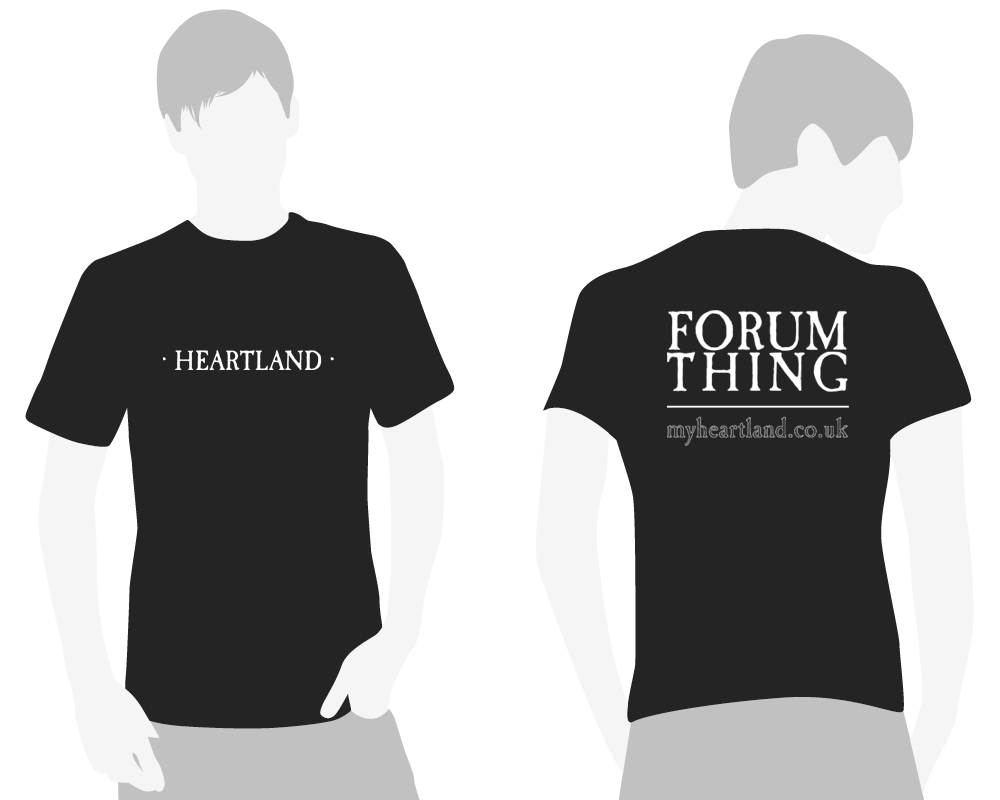 Prices: (including P&P)
£17.00 for delivery within the UK
£20.00 for delivery within Europe
£23.00 for delivery to anywhere else
Orders will be handled by our friends
Manchester St. Pauli
, and proceeds from sales will go to
Homeless Aid UK
.
More details, including size options, here
https://myheartland.co.uk/tshirt